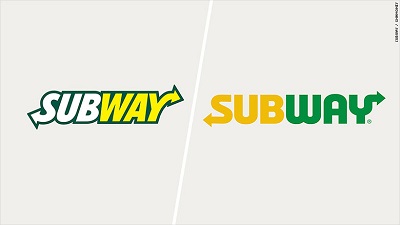 Hatton headlines winners in IBCA Player of the Week program
North Harrison standout joined by Bussard, Omonode and Tabor as recipients for Nov. 12-17
Lilly Hatton averaged 37.5 points over two games and set a career record for scoring, and the North Harrison senior paces the recipients in this week's IBCA/Subway Player of the Week program.
Hatton is joined by Tippecanoe Valley senior Sophie Bussard, West Lafayette junior Alaina Omonode and New Castle senior Cameron Tabor as winners for Nov. 12-17 in the recognition program coordinated by the Indiana Basketball Coaches Association.
Bussard is the honoree for District 1. Omonode and Tabor are co-winners for District 2. Hatton is the recipient for District 3.
The 6-1 Hatton moved her career scoring total to 1,616 points, eclipsing the previous North Harrison record of 1,609 set by Kim McMillin from 1999-2003. The Wofford College recruit began her week with 39 points, 15 rebounds, four assists and four blocks in a 70-39 victory over Crawford County. She followed with 36 points, three rebounds and four blocks in helping the Lady Cats (4-1) defeat Scottsburg 50-44. Hatton was 18-of-22 from the floor and 3-of-3 on free throws against Crawford County. She was 15-of-20 on field goals and 6-of-7 on free throws against Scottsburg.
Bussard scored 35 points with seven rebounds, three assists and four steals as Tippecanoe Valley improved to 3-1 with an 82-51 victory over Logansport in its only game of the week. The 5-9 guard, who is headed to Southeast Missouri State, made 14-of-21 field goals, 5-of-7 3-pointers and 2-of-3 free throws in the contest.
The 6-1 Omonode averaged 28.3 points and 17.7 rebounds over three games while breaking West Lafayette school and Franciscan Hoops Classic tournament records. Omonode opened with a school and tourney single-game record 40 points plus 14 rebounds in a 78-70 setback to Lafayette Jeff. She followed with 25 points and 20 rebounds in a 53-48 loss to Lafayette Central Catholic. Omonode finished with 20 points and 19 rebounds as the Red Devils moved to 4-3 for the season in a 60-32 victory over Twin Lakes.
For the week, Omonode went 32-of-55 from the floor and 19-of-27 from the line, including 16-of-25 and 8-of-13 in the 40-point game. That game surpassed the school record of 34 points by Brooke Baumis in 2006-07 and the tourney record of 35 points set by Sydney Jacobsen of Harrison (West Lafayette) last season. Omonode's 85 points in the event broke the mark of 82 set by Caitlyn Tolen of Benton Central in 2012. Her 53 rebounds over three games topped the standard of 42 set by Kiaria Lewis of Lafayette Jeff last season in the 14th annual event.
Tabor averaged 35.5 points and 12.0 rebounds in leading New Castle to a 2-0 week. The 5-9 guard totaled 36 points with 11 rebounds, six assists and three steals in a 60-46 triumph over Muncie Central. The Davidson University recruit followed with 35 points, 13 rebounds, two assists and two steals as the Trojans (3-3) beat Delta 58-51. Over both games, Tabor went 20-of-38 on field goals, 6-of-14 on 3-pointers and 25-of-29 on free throws.
This is the 11th season for the Indiana Basketball Coaches Association Player of the Week program and the seventh season it is presented by Subway Restaurants of Indiana, a banner sponsor of the IBCA. Subway, in its seventh season as an IBCA sponsor, encourages athletes to "train hard and eat fresh."
Winners in the Player of the Week are chosen each week from each of the IHSAA's three districts. Girls winners will be chosen from now through the week following Feb. 23. Boys winners will be chosen starting in next week through the week following March 23.
Other nominees for Week 3 (2018-19)
                District 1 – Taylor Austin, Lake Station; Addison Bayman, Woodlan; Jessica Carrothers, Crown Point; Kaitlyn Costner, Elkhart Central; Lilliann Frasure, North Judson; Sydney Freeman, Central Noble; Bailey Hartsough, Lakeland; McKenzie Hudgen, Mishawaka Marian; Anya Kauffman, Bethany Christian; Olivia Klinger, Washington Township; Aysha Klopfenstein, Westview; Emma Lyons, Fort Wayne Dwenger; Lilly Maple, Maconaquah; Sarah Martin, Kankakee Valley; Emma Nolan, Marquette Catholic; Ryin Ott, LaPorte; Darliesha Reed, Hammond Gavit; Dash Shaw, Gary West.
                District 2 – Maggie Cora, Tri-West; Cassidy Crawford, Tipton; Aubree Dwiggins, Pendleton Heights; Hannah Farrell, Greenfield-Central; Grace Hunter, Bellmont; Nakaih Hunter, North Central; Sydney Jacobsen, Harrison (West Lafayette); Madison Jones, Western Boone; Lauren Kellerman, Crawfordsville; Ra'Shaya Kyle, Marion; Madison Layden, Northwestern; Kiara Lewis, Lafayette Jeff; Sydney Parrish, Hamilton Southeastern; Kylie Rich, Lapel; Rylee Seibert, Frankfort; Kristian Young, Lawrence North.
                District 3 – Aubrey Burgess, Linton; Mariah Day, Jac-Cen-Del; Koryn Greiwe, Columbus East; Kate Grote, Shawe Memorial; Abbey Guidrey, Rock Creek Academy; Juliana Kemper, Lawrenceburg; Maycee Lange, Vincennes Lincoln; Kencia Levasseur, Washington; Jenny Lundy, Northview; Makinzi Meurer, North Knox; Soffia Rieckers, Evansville Memorial; Kylee Stepp, West Vigo; Natalie Stuck, Whiteland; Ella Thompson, Center Grove; Callie Wilder, Jennings County; Lexi Wilkins, Southwestern (Shelby).
2018-19 winners
                Oct. 29-Nov. 3 – District 1 girls: Darliesha Reed, Hammond Gavit. District 2 girls: Madison Jones, Western Boone. District 3 girls: Addy Blackwell, Bloomington South, and Amani Brown, Terre Haute South.
Nov. 5-10 – District 1: Sydney Freeman, Central Noble, and Dash Shaw, Gary West. District 2: Maggie Cora, Tri-West. District 3: Hannah Sisk, Princeton.
Nov. 12-17 – District 1: Sophie Bussard, Tippecanoe Valley. District 2: Alaina Omonode, West Lafayette, and Cameron Tabor, New Castle. District 3: Lilly Hatton, North Harrison.