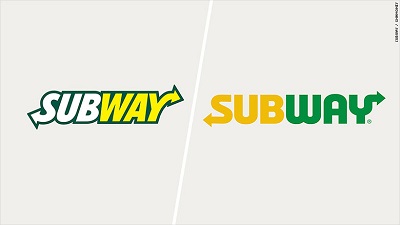 Langford's outbursts lead IBCA/Subway Players of the Week
New Albany star scores 107 points in two games, moves to fourth on Indiana career list with 2,696
Romeo Langford poured in a career-best 63 points in one game and averaged 53.5 points over two, and the New Albany senior standout headlines the recipients in this week's IBCA/Subway Player of the Week program.
Langford is joined by Lake Station senior Donta' Long, Whitko senior River West and Tri-West senior Tyler Watson as boys' winners for the week of Jan. 29-Feb. 3. The girls' honorees are Marquette Catholic junior Emma Nolan, Frankton senior Sydney Tucker and Bedford North Lawrence junior Jorie Allen.
Long, West and Nolan are honorees for District 1. Watson and Tucker are winners for District 2. Langford and Allen are recipients in District 3.
The 6-5 Langford had a week for the ages as he propelled the New Albany boys (17-1) to a pair of victories. First, Langford erupted for a 63 points with 10 rebounds, three assists, seven steals and three blocks in a 102-52 rout of Jennings County. He followed with 44 points, 12 rebounds and four assists as the Bull Dogs defeated Columbus East 89-60.
For the week, Langford sank 38-of-63 field goals, 8-of-25 3-pointers and 23-of-25 free throws. Those numbers included a 22-of-35, 6-of-14 and 13-of-14 output in his 63-point explosion.
The 63-point outing ties for the 19th-best single-game performance in Indiana boys basketball annals and is the most points in a game since Orleans' Craig Robbins scored 63 on Jan. 29, 1988. Langford's 107 points for the week moves his career total to 2,696 and fourth on the state's all-time list. The only players ahead of Langford on the Indiana all-time scoring list are Bedford's Damon Bailey (3,134 from 1986-90), Lewisville's Marion Pierce (3,019 from 1957-61) and Fort Wayne Luers' DeShaun Thomas (3,018 from 2006-10).
Long averaged 32.0 points and 9.0 rebounds while helping the Lake Station boys (12-7) to a 1-1 week. The 6-0 guard opened with a career-best 36 points with nine rebounds and four steals in a 71-69 decision over Kouts. He later scored 28 points with nine rebounds and five assists as the Eagles lost 80-69 to Washington Township. For the week, Long was 24-of-52 on field goals, 5-of-14 on 3-pointers and 11-of-11 on free throws.
The 6-2 West scored 33 points with eight rebounds, four assists and three steals as the Whitko boys ran past North Miami 103-44 in their only game of the week. West hit 11-of-22 from the floor, 8-of-16 from distance and 3-3 from the line for the Wildcats (8-12).
Watson totaled 36 points, three rebounds and four assists for the Tri-West boys as they defeated Southmont 78-66 in their only game of the week. A 6-1 guard, Watson converted 13-of-19 shots, 5-of-6 3-pointers and 5-of-5 free throws for the Bruins (14-2).
The 6-2 Nolan averaged 29.3 points and 8.7 rebounds in leading the Marquette Catholic girls (23-2) to three victories and the championship of the Class A sectional at Morgan Township.
Nolan opened with 25 points, seven rebounds and four steals in a 69-10 runaway over Washington Township. The Saint Louis University recruit then netted 30 points with eight rebounds and two steals in a 63-21 rout over Westville. Nolan followed with a career-high 33 points, 11 rebounds and two steals as the Blazers topped Morgan Township 68-31. For the week, Nolan was 35-of-55 from the field, 6-of-12 on 3-pointers and 13-of-15 on free throws.
The 5-8 Tucker averaged 19.0 points and 4.3 rebounds in keying the Frankton girls (21-5) to a Class 2A sectional crown on her home court.
Tucker tallied 13 points with six rebounds and three steals in a 52-47 first-round victory over Lapel. The University of Evansville signee scored 13 points with four rebounds and two steals in a 72-46 semifinal decision over Elwood. Tucker erupted for 31 points, three rebounds and two steals as the Eagles knocked off previously undefeated Monroe Central 66-61 in the title game. Over the three games, Tucker converted 19-of-36 field goals, 10-of-21 3-pointers and 9-of-10 free throws.
The 6-1 Allen averaged 19.3 points and 8.0 rebounds in propelling the Bedford girls (21-4) to the championship of the Class 4A sectional at Seymour.
Allen scored 21 points with 10 rebounds, three assists, two steals and three blocks in a 47-39 victory over North Harrison. She followed with 19 points, four rebounds and two assists in a 50-49 decision over New Albany. Allen concluded her week with 18 points – including a game-winning 10-footer – plus 10 rebounds, four assists and two steals as the Lady Stars outlasted Jeffersonville 57-55 in double overtime. For the week, the Indiana University commit went 24-of-38 from the field and 10-of-20 from the line.
This is the 10th season for the Indiana Basketball Coaches Association Player of the Week program and the sixth season it is presented by Subway Restaurants of Indiana, a banner sponsor of the IBCA. Subway, in its seventh season as an IBCA sponsor, encourages athletes to "train hard and eat fresh."
Player of the Week winners are chosen each week from each of the IHSAA's three districts. Girls' winners will be chosen from now through the week following Feb. 24. Boys' winners will be chosen starting in three weeks and through the week following March 24.
Other nominees for Week 14 (2017-18)
            District 1 boys – Jared Beehler, LaVille; Jon Clark, Oregon-Davis; Jordan Freeman, Culver Military; DeAndre Gholston, Gary 21st Century; Carter Gonzalez, Lakewood Park; Clay Hilliard, Plymouth; Michael Hemingway, Mishawka Marian; Shakell Johnson, South Bend Adams; Josh McDaniel, Lakeland Christian; Dan McKeeman, Carroll (Fort Wayne); Brandon Newman, Valparaiso; Austin Peterson, Chesterton; Sam Skaggs, Logansport; Hank Smith, Elkhart Memorial; Noah Wolfe, Fort Wayne Canterbury; Ridley Zolman, Central Noble.
District 1 girls – Courtney Blake, Hammond Noll; Leigha Brown, DeKalb; Carissa Garcia, Fort Wayne Concordia; Ari Gerdt, Valparaiso; Trinitee Harris, Elkhart Central; Rileigh Johnson, Huntington North; Michaela Schmidt, Highland; Dash Shaw, Gary West; Daijah Smith, Gary Lighthouse; Laney Steckler, Carroll (Fort Wayne); Lindsey Stokes, Kankakee Valley; Asia Strong, South Bend Riley; Shamari Tyson, Fort Wayne South; Makayla Weaver, Mishawaka Marian; Brittney Williams, Merrillville.
            District 2 boys – Anthony Barnard, Kokomo; Gavin Bizeau, Plainfield; Jalen Blackmon, Marion; Justin Clary, North Montgomery; Rowen Farrell, McCutcheon; Armaan Franklin, Cathedral; Jack Hansen, Guerin Catholic; Cameron Harris, Crawfordsville; Christian Harvey, Richmond; J.D. Hoover, Blackford; Trent Miller, Pendleton Heights; Jalen Moore, Cloverdale; Nijel Pack, Lawrence Central; Luke Richardson, Lapel; Jeremy Szilagyi, Fishers; Isaiah Thompson, Zionsville; Jordan Webb, Covenant Christian.
District 2 girls – Angel Baker, Pike; Jordyn Barga, Monroe Central; Shaila Beeler, Warren Central; Bre Boles, Lapel; Ella Collier, Danville; Cassidy Crawford, Tipton; Amy Dilk, Carmel; Mallory Hawkins, South Vermillion; Sydney Jacobsen, Harrison (WL); Emily Kiser, Noblesville; Madison Layden, Northwestern; Maddie Nolan, Zionsville; Ali Owens, Cambridge City Lincoln; Emily Richard, Tri-Central; Lindsey Syrek, University; Cameron Tabor, New Castle; Jazmyn Turner, Marion; Skye Williams, Tindley.
            District 3 boys – Ike Chastain, Sullivan; Luke Collinsworth, East Central; Jared DeHart, Indian Creek; Rilee Epley, Evansville Harrison; Austyn Farley, Rushville; Alex Hemenway, Castle; Conner Hubbard, Jac-Cen-Del; Zach Kuhn, Shelbyville; Hayden Langkabel, Morristown; Anthony Leal, Bloomington South; Champ McCorkle, Greenwood Christian; Keegan O'Neill, Barr-Reeve; Craig Porter, Terre Haute South; Collin Salyers, West Vigo; Cameron Seaton, Evansville North; Bryton Suggs, North Central (Farmersburg).
District 3 girls – Madelyn Ames, Clay City; Payton Cattorini, Owen Valley; Ally Davis, South Central (Elizabeth); Addy Galarno, Columbus East; Lilly Hatton, North Harrison; Alison Hein, Vincennes Lincoln; Makinzi Meurer, North Knox; Tenleigh Phelps, Triton Central; Jacqlyn Rice, Paoli; Soffia Rieckers, Evansville Memorial; Elexah Roepke, South Ripley; Allison Stogstill, Brown County; Kayana Traylor, Martinsville; Grace Waggoner, Vincennes Rivet; Hannah Wolford, Providence.