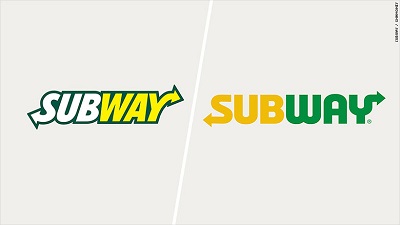 Week-18 of the IBCA/Subway Player of the Week Honors Highlights Top Sectional Performances
Last week, the IHSAA Boys' Basketball State Tournament got underway, as more than 400 teams were whittled down to just 64 entering the Regional rounds this coming Saturday. As with any state tournament, passion, emotion, and effort rise to the surface, helping underdogs overcome adversity and post upsets, while several of the top teams use the experience they gained from the regular season to capture victory.
Lewis Cass Senior Easton Good, South Bend Saint Joseph Junior J.R. Konieczny, Blackford Junior Luke Brown, and Greensburg Junior Lane Sparks were selected as recipients for the week of Mar. 2-Mar. 7 in the recognition program coordinated by the Indiana Basketball Coaches Association. Good and Konieczny share District-1 honors. Brown is the winner in District-2. Sparks has earned the award for District-3.
Easton Good of Lewis Cass High School finished his career with a bang. In an 88-74 loss at Sectional host Winamac Community, the 6-1 guard poured in a career-best 40 points. He shot 12-23 from the field, 4-9 from 3-point range, plus he knocked down 12 of 14 free throw attempts in defeat. The Miami University (Ohio) baseball commit added nine rebounds, a pair of assists, and three steals in his finale.
South Bend Saint Joseph's J.R. Konieczny also topped the 40-point mark last week, scoring 42 points in a nail-biting, 68-66 overtime loss at the hands of rival Mishawaka Marian. The 6-7 wing also contributed seven rebounds, an assist, and a blocked shot in the season-ending loss. Just a Junior, Konieczny has already verbally committed to play at the University of Notre Dame in two years.
Blackford Bruin Luke Brown is making his third appearance as a District-2 winner this season. The 6-1 Junior guard continues to light up scoreboards, and last week he led his Bruins to a Sectional Championship. On Tuesday night, Brown was a cool 14-25 from the field, on his way to 34 points in an 82-69 win over Madison-Grant. He added four rebounds, nine assists, a pair of steals, and a blocked shot in the win.
Friday, in the Sectional Semi-Final, Brown was 12-18 from the field, scoring 33 points this time, but he was also much more active defensively, collecting nine steals in the easy win over Taylor. Brown also grabbed four rebounds and handed out three assists in the contest. Saturday, in the 70-53 title-clinching victory over Tipton, Brown was just 6-14 from the field, but he knocked down four 3-pointers and was a perfect 9-9 from the free throw line. Throw in six more rebounds, four more assists, plus another steal and a pair of blocked shots, and it was a nice week for the talented Junior. In fact, Brown was a perfect 21-21 from the free throw line throughout the Sectional.
Greensburg's Lane Sparks had a great weekend, helping the Pirates to their tenth Sectional Championship in the last 12 years. In their Friday matchup at host Connersville, the 6-1 guard was a solid 7-12 from the field and an even better 14-16 from the free throw line, scoring 28 points in the 65-49 win. Sparks, a Junior, added ten rebounds in his double-double effort, along with a pair of assists, a pair of steals, and a blocked shot.
Saturday, Sparks and the Pirates took on South Dearborn, again coming away with a decided win, 67-49. In this contest, he was 11-16 from the field and 7-8 from the charity stripe, scoring 29 points in the Sectional-claiming victory. Sparks also contributed four rebounds, three assists, two steals, and a blocked shot.
This is the 12th season for the Indiana Basketball Coaches Association Player of the Week program, and the eighth season it is presented by Subway Restaurants of Indiana, a banner sponsor of the IBCA. Subway, in its eighth season as an IBCA sponsor, encourages athletes to "train hard and eat fresh".
Player of the Week winners are chosen each week from each of the IHSAA's three districts. The girls' season concluded following the State Finals on February 29. Boys' winners will be chosen through the Monday following the IHSAA Boys' State Finals.
Other Top Nominees for Week-18 (2019-20)
           District-1 Boys: Jerry Bracey, Mishawaka Marian; Johnell Davis, Gary 21st Century; Koron Davis, Gary Bowman; Dillon Duff, Fort Wayne Snider; Christopher Mantis, Lowell; Grant McCarter, Rochester Community; Brett Sickafoose, Whitko; Jake Tarnow, Marquette Catholic; Cole Wireman, Kouts; Charlie Yoder, Westview.
           District-2 Boys: Davion Bailey, Pike; Mason Brooks, North Putnam; Malek Edmonds, Brownsburg; Dravyn Gibbs-Lawhorn, McCutcheon; Kelyn Hill, Indianapolis Washington; Christian Johnson, Parke Heritage; Sincere McMahon, Crispus Attucks; Jakylen Thomas, Marion; Jordan Walters, West Lafayette Harrison; Dillon Ware, Danville Community.
           District-3 Boys: Trey Kaufman, Silver Creek; Lane Lauderbaugh, South Decatur; Keegan O'Neill, Barr-Reeve; Josiah Ricketts, North Posey; Logan Rohrbacher, East Central; Simon Scherry, Heritage Hills; Caleb Swearingen, Northview; Isaiah Swope, Castle; Kolden Vanlandingham, Northeastern; Ja'Twan Watson, Evansville Harrison.