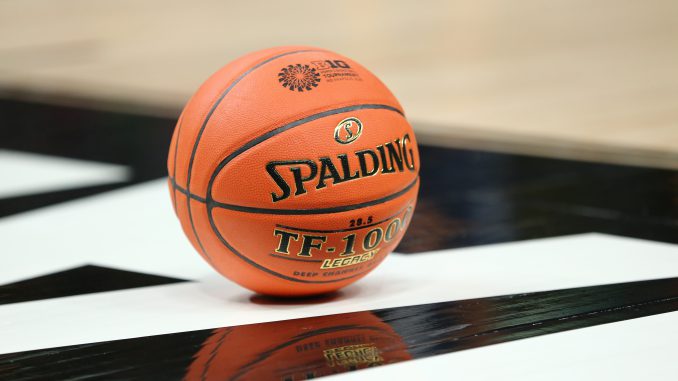 The Pendleton Legends have signed local Anderson star Troy Taylor
The Pendleton Legends Professional Basketball Team has signed three more players, one of which includes local Anderson High School star Troy Taylor.  Taylor played for the Anderson Indians and graduated from Anderson High School in 2009.  He then continued his dominance on the court at Evansville University where he had a stand-out career.  Taylor then went on to play professionally for teams in Canada and across the world.  Long-time Anderson basketball fans will now be blessed with the opportunity to watch Troy Taylor play locally again and even purchase a Troy Taylor jersey to wear to the games.  To support Troy Taylor and purchase his jersey – go online @ www.MVPresults.com/Taylor
Hoosier Hardwood Basketball Association Chairman and Founder Kent Benson states, "we are excited for the unique opportunity of fans being able to purchase our player's jerseys.  As a Professional Basketball League – we want to help our players generate a nice income, both with basketball and through our Jersey Deal.  Fans can purchase their favorite players jersey – just like the NBA offers."
Kent Benson knows the NBA process well, as he was selected as the #1 NBA Draft Pick.  He played in the NBA for 11 years and enjoyed his last professional season playing in Italy.  Kent began his playing career at New Castle High School – where he filled the largest High School field-house in the country with fans each game.  He then played for legendary Bobby Knight at Indiana University, where he had an undefeated season of 32-0 and won the 1976 NCAA Championship.  Kent was named the Most Outstanding Player of the 1976 NCAA Tournament.  "I was blessed to have mentors and leaders in our community step up and support me while I was playing here in New Castle and at Indiana University.  I'm thankful that I can now give back and help the next generation advance in basketball, using the connections and friendships I've made throughout my basketball career."
Former Pendleton native Bob Petty, President of the Hoosier Hardwood Basketball Association, says "We are honored to have Troy Taylor leading our team at the point guard position.  Troy is incredibly talented and one of the most outstanding defensive players I've ever seen.  His work-ethic combined with his athleticism and court-vision is what makes him such a dominant point guard.  What I respect most about Troy is his character and true Professionalism – both on and off the court."
Another Anderson local on the Pendleton Legends roster includes Tyler Smith Johnson, who graduated from Anderson Prep.  He then went on to play for the Pilots at Bethel University.  He is noted for his quickness, outside 3-point range and defensive presence on the court.  He has performed well at the Hoosier Hardwood Combines and has certainly impressed the coaching staff.
The players signed for the Pendleton Legends include local talent:
Kellen Dunham – 6'6 Shooting Guard / Pendleton Heights High School / Butler University / NBA G-League
Asauhn Tatum – 7'0 Center / Anderson Highland High School / Auburn University / NBA G-League
Aaron Larson – 6'8 Shooting Guard / Chicago / Olivet Nazarene University / NAIA All-American Honors
DeVonte Smith – 6'6 Shooting Guard / Chicago / Anderson University
Jordan Gathers – 6'3 Shooting Guard / California / Butler University
Troy Taylor – 6'0 Point Guard / Anderson High School / Evansville University / Canada
Tyler Smith Johnson – 6'0 Shooting Guard / Anderson Prep / Bethel University / 1st Pro Contract
Eugene German – 6'0 Point Guard / 21st Century Charter of Gary / Northern Illinois / 1st Pro Contract
They Legends are also putting together a practice team to compete against.  Practice players that have been asked to participate include Justin Rummell, Jay Hubble, Nick Rogers, Matt Obras, Traver Griffin and Lance Conway, Josh Goodwin, Travis Carter, Aaron Kanitz, Eric Heuer, Joe Atang, Kyle Brinson and Josh Bousman.
The Pendleton Legends first Exhibition Game is on January 30 @ 7pm at New Castle Middle School – Jake Pasman Gym in New Castle.  The game will include a Slam Dunk Contest, a 3-Point Contest and Post-Game Autograph Session for fans to meet the players for autographs and photos.  The address to New Castle Middle School – Jake Pasman Gym is 601 Parkview Drive, New Castle 47362 and enter through door #13.  To purchase Tickets and Apparel, go online @ www.MVPresults.com/Pendleton.  Tickets are $10 per person and Pendleton Legends T-shirts and Jerseys will be available for purchase.