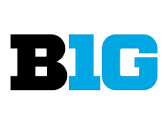 photo by Carl Ennis
by Steven Stremming
Indianapolis- Today marked the first road win of the season for the Lady Illini as they downed Nebraska 79-70 and it couldn't have came at a more opportune time, the first game in the Big Ten Women's tournament at Banker's Life Field House.
The game was close throughout before Illinois drew away in the final quarter with a strong 23-9 finishing stanza.
Illinois improves to 9-21 for the year.
Leading the way for Illinois were a trio of freshman Ali Andrews with 23, Brandi Beasley with 20 and Czech Republic Petra Holesinka's 21.
Nebraska had five players in double figures including sophomore Jessica Shepard's 16 ,along with Hannah Whitish's 16, Nicea Eliely 14, junior Jasmine Cincore 12 and senior Allie Havers 10.
Illinois moves on to play Purdue about 2:30 p.m. Thursday, March 2nd, 2017 at Banker's Life Field House.