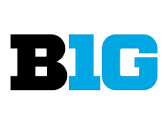 Game 1:  Northwestern  led at every stop but had to weather a comeback by a hungry Wisconsin Badger team.
Northwestern led 12-10 at the end of one quarter, 31-22 at the half, 53-36 at the end of three before the Badgers 27-15 final stanza that put the game in jeopardy for Northwestern.
Silver Spring, Maryland Freshman Lindsey Pulliam led Northwestern with 24 points which included nine of fifteen from two point area, six of six at the line, two assists and three boards.
6'2 Elk River, Minnesota Sophomore Abi Scheid tallied 14 points and collected six rebounds, Abuja, Nigeria 6'2 Junior Pallas Kunaiyi-Akpanah scored 13 with nine boards along with 6'2 Palatine, Illinois Sophomore Bryana Hopkins' 11 points with two boards.
Frisco, Texas 5'8 Freshman Jordan Hamilton led the Wildcats with six assists.
Wisconsin was led by Brooklyn Park, Minnesota Senior Cayla McMorris' 22 points, eight boards and three assists. McMorris was aided by Courtney Fredrickson's 12 and Marsha Howard's 11.
Game 2 saw Penn State break open a tight game, Penn State led 33-27 over Illinois at the half and win by nearly 30 points.
5'7 Chicago, Illinois Junior Teniya Page exploded for 38 points to led the Illini.
Thursday, March 1 (2nd Round) schedule: Purdue vs. Rutgers Noon, Iowa vs. Northwestern 2:30, Michigan State vs. Indiana 6:30 and Michigan vs. Penn State 8 p.m.