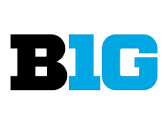 Knights Send Purdue Packing
INDIANAPOLIS: by Steven Stremming
The Rutgers Scarlet Knights send the Purdue Boilermakers north on 65 after they closed out the Boilermakers 62-60 in the opening round game at Banker's Life Fieldhouse in the BiG Women's Basketball Tournament.
After a contested first half, that saw Rutgers up 30-29, the Scarlet Knights went inside and pressed their will upon Purdue with both Victoria Harris and Caitlin Jenkins hitting basket after basket at point blank range.
The Knights were also aided by fluid play of Little Rock, Arkansas, Senior Tyler Scaife. Scaife ended the contest with a team high 19 points to go along with solid floor presence.
Victoria Harris added 11 points to go along with her six rebounds.
Jenkins scored eight points, with five boards and five blocked shots in eighteen minutes of work.
Ciani Cryor ended her day one action with five points, five assists in 30 minutes of floor time.
Dominique Oden added 14 more points from her first half eleven to lead the Boilermakers with 25 points. McLauglin would add 13 with five assists in fourty minutes of action. Ae'Rianna Harris would add ten points and a Boiler game high eight boards.
The first half ended with the Scarlet Knights at Banker's Life Fieldhouse in Game One of the BiG Ten's Women Basketball Tournament holding a one point advantage 30-29.
Balance was the key for Head Coach Vivian C Stringer's Knights as Stasha Carey led the team with seven points followed by Victoria Harris' six points and Ciani Cryor's five points. Caitlin Jenkins and Tyler Scaife added three a piece.
Dominique Oden kept Purdue in the game with a explosive first half with eleven points on five of ten from the regulation two point area. Freshman Karissa McLauglin had a strong first half as she scored eight points and added three assists in her 20 minutes on the court. Andreona Keys and Ae'Rianna Harris registered five points in the first half for the Boile