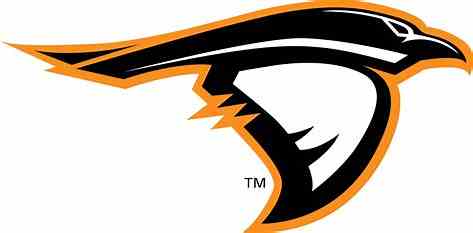 Yellow Jackets Seize on Raven Turnovers for Win
Defiance College (1-5) seized on points off turnovers to secure an 87-71 victory against the Anderson University men's basketball team (4-2) on Saturday in Defiance, Ohio.
HOW IT HAPPENED
Trailing 5-2, the Ravens scored seven points in a row to take a 9-5 with 17 minutes, 16 seconds remaining in the first half.
Defiance sparked a 22-4 run in the first half to take a 44-28 lead with 1:33 left in the first half.
The Yellow Jackets outscored the Ravens 43-40 in the first half.
INSIDE THE BOX SCORE
Anderson committed 18 turnovers, while Defiance turned the ball over 11 times. The Yellow Jackets outscored the Ravens 36-16 off turnovers.
Defiance held a 19-6 advantage in second-chance points.
Ronny Williams produced 16 points, 10 rebounds and five assists.
Fred Shropshire recorded 16 points.
Gavin Dowling tallied 10 points.
COACH OWEN HANDY'S COMMENTS
My hat is off to Defiance. They came to win. They attacked us from the tip and their best players played really well.
Most of the season, we have not felt overwhelmed by the moment, but we did not have good composure [on Saturday] at all. They sped us up, and forced us into a lot of offensive mistakes. We just didn't have the discipline to work for the shots we needed to take.
I remain very confident in our group. We are not very experienced, and we have got to continue to develop the discipline and toughness to execute when the stakes are high. It didn't go well today, but there is a lot of "want to" in our locker room, and I believe we will continue working to get better.
UP NEXT
Anderson clashes with Rose-Hulman Institute of Technology (5-1) on Thursday at 7:30 p.m. in Terre Haute.