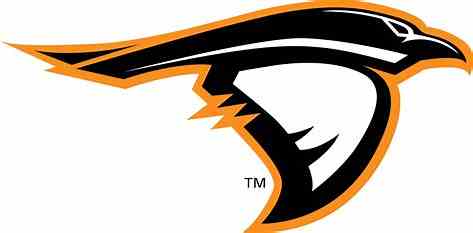 Anderson Shuts Down Transylvania for Historic Win
Inside the O.C. Lewis Gymnasium on Saturday, the Anderson University Ravens (2-3) defeated the visiting Pioneers of Transylvania University (6-5) 60-52. Anderson's last win against Transylvania was a 54-45 victory on Dec. 3, 2011.
RECAP
It was a slow start for both teams on the offensive side, with the visiting Pioneers taking the early lead over the Ravens.
A low scoring first quarter gave the Pioneers a slight 9-7 lead over the Ravens going into the second quarter.
A layup from Hannah Hawkins started the second quarter and tied the game up 9-9.
At nine minutes and eighteen seconds remaining in the second quarter, Hawkins record another layup, giving the Ravens a 11-9 lead, their first of the game. This went on to be the only lead change of the game as the Ravens kept control on both ends of the court.
The Ravens outshoot the Pioneers 19-14 in the second quarter to give them a 26-23 lead going into halftime.
Coming out of halftime, the Pioneers wasted no time to tie the game up, but it didn't last for long as Jade Shipley went on to drain back-to-back threes for the Ravens.
Anderson took the third quarter with an eight-point lead, heading into the fourth, 42-34.
Through most of the fourth quarter, the Ravens held a steady 10-point lead over the Pioneers.
The Pioneers would try to put the defensive pressure onto the Ravens but were ultimately too late.
INSIDE THE BOX SCORE
The Ravens capitalized on the fastbreak points, outscoring the Pioneers 14-8.
The defensive pressure from the Ravens end kept the Pioneers from capitalizing from the perimeter, holding them to 2-of-19 (10.5 percent) for the game.
Shipley recorded 18 points, hitting 5-of-6 (83.3 percent) threes.
Lexi Dellinger put together a double-double with 12 points and 11 rebounds, as well as 4 assists and 2 steals.
Hawkins had a big day on defense, tallying 16 rebounds, 5 steals, and 2 blocks. She also had a double-double with 10 points on the day as well as 2 assists.
After fighting numerous injuries, junior Lauryn Helton made her collegiate debut on Saturday. She provided four points and three assists.
COACH LINDSAY SHADE'S COMMENTS
This is one of those wins that are symbolic of a significant change in our culture.
We knew there were certain areas of the game that we had to control in order to beat them and we did for 40 minutes. With our defense, we are typically thrilled when we force teams to shoot a lot of threes, but we wanted to limit Transylvania from the 3-point line. They came into the game averaging 28 attempts a game. We held them to 19 and did a great job contesting. They also average 15 offensive rebounds a game, which is what allows them to shoot so many from deep. I thought we did an outstanding job of rebounding the ball.
We did a much better job of taking care of the ball and especially in the second half. Lexi [Dellinger] and Hannah [Hawkins] attract a lot of attention and they have been solid for us all year. Lexi garners a lot of attention and I thought she managed their defensive pressure incredibly well. Hannah has become an elite defender and impacts what teams are able to do at the rim.
Jade [Shipley] was fantastic. She is growing on and off the court and has put in a lot of extra time to position herself for opportunities like these. She managed their defensive pressure, ran our team offensively, and made open shots.
We didn't go deep into the bench, but everyone came in, did their job and stuck to the game plan.
I want to mention Lauryn Helton. She is a junior and has not played in a game since her senior year of high school, as she has battled numerous injuries. Lauryn loves the game, loves her teammates, and has persevered through a ridiculous amount of adversity in her career. We found out [on Friday] that she was cleared for [Saturday's] game and you would never know it by the way she performed. She has been so committed to our program and I am so happy for her to not only play, but have a key role in [Saturday's] win.
UP NEXT
The Ravens host the Fightin' Engineers (0-1) of Rose-Hulman Institute of Technology on Thursday inside the O.C. Lewis Gymnasium. Tipoff is set for 7:30 p.m.