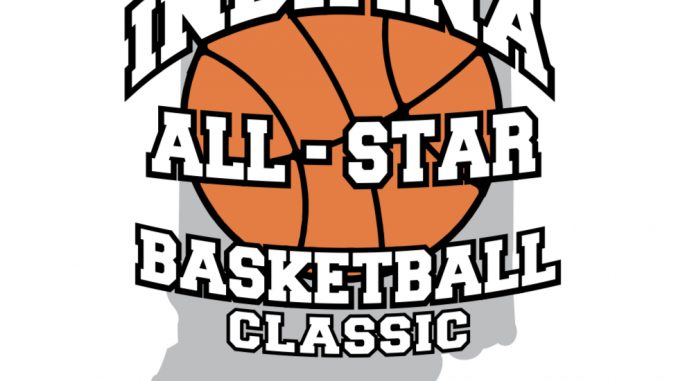 All games will be played on the beautiful campus of Anderson University in the Kardatzke Wellness Center.
A certified trainer is also available and will be onsite.
A uniform will be provided but must be turned in once the game is over.
Please bring a towel and water bottle if you so desire.
JUNIOR BOYS (2024)
Game 1: Please arrive by 9:15 a.m. ET
Coaches: Derrick Williams, Indianapolis Cardinal Ritter and
TEAM A: 10:30 a.m.
1) JEVON LEWIS JR – Fort Wayne Anthony Wayne
2) IZAAK WRIGHT – Wabash
3) WILLIAM JAMISON – Homestead
4) KYLER KRULL – Whitko
5) JACOB TAYLOR – Logansport
6) MERYCK ADAMS – Daleville
7) GRANT GOLLER – NE Dubois
8) NATE MOORE – Frankton
9) CADELL WALLACE-Fort Wayne Bishop Luers
10) CAMDEN WEBSTER-Kankakee Valley
TEAM B: 10:30 a.m. ET
1) TREY BUCHANAN – Westfield
2) ZEKE TANOOS – West Vigo
3) COLE DUNCAN – Cowan
4) BRADEN WATERS – Linton-Stockton
5) KC BERRY – Decatur Central
6) XAVIER HIGHBAUGH – Indianapolis Cardinal Ritter
8) ISAAC ZAY – Fort Wayne Bishop Luers
9) CARSON CUNEO-Alexandria
10) EVAN GAGNON-North Newton
Game 2: Please arrive by 11:30 a.m. ET
TEAM C: 1 p.m. ET
1) JAELYN JOHNSON – Portage
2) KANE WILSEY-Evansville Day
3) TILLMAN ETCHISON – Hamilton Heights
4) JACOB SCRUGGS – South Decatur
5) ROBERT SORENSON – Guerin Catholic
6) DREW HILL – South Putnam
7) JULIAN GISH – Pike Central
8) GAVIN KELICH – Madison Grant
9) AJ DEMICK – Shenandoah
10) SHANE SIMS, Jr.-Evansville Harrison
TEAM D: 1 p.m. ET
TEAM D:
1) MICHAEL ROBERSON-Knightstown
2) MASON HARVEY – Seton Catholic
3) MARK WHITE JR – Ben Davis
4) MATTHEW ROETTGER – Peru
5) ZAYVION BAKER – Terre Haute South Vigo
6) QUADE MORTON – Pike Central
7) REIS BEARD – Kokomo
8) JACOB GRIM – Yorktown
9) REIS BUTCHER-Brebeuf Jesuit
10) MASON KIDD-Cowan
FUTURE BOYS (2025/2026)
Game 1: Please arrive by 2:30 p.m. ET
Coaches: Mark McFarland, Perry Meridian and Damon Turner, Indianapolis Arsenal Technical
TEAM A: 4:00pm
1) BRENNAN MILLER – Lawrence North
2) MELAKIH CUNNINGHAM – Decatur Central
3) CARSON PIECZONKA – East Central
4) BRAYDEN LUCE – Parke Heritage
5) DEION EDWARDS – Springs Valley
6) ZION BELLAMY – Kokomo
7) DREW MATELIC – Speedway
8) MALIK SIMS-Indianapolis Arsenal Technical
9)
TEAM B: 4:00 game
1) JAYMON TOWNSEND – Marion
2) AJ DEFUR – Mooresville
3) MASON CARPENTER – Richmond
4) GARRETT CLARK – Portage
5) ELANDEN HARRIS – Indianapolis Arsenal Technical
6) TREIGH SCHELSKY – Parke Heritage
7) COLE THOMAS – South Central (Elizabeth)
8) MICHAEL COOPER – Jeffersonville
9) TAMARKUS KING-Indianapolis Arsenal Technical
Game 2: Please arrive by 5 p.m. ET
Coaches: Mark McFarland, Perry Meridian and Nick Hinjoisa, Monrovia
TEAM C: 6:30 p.m.
1) GAVIN BETTEN – Manchester
2) KASIEN STEVENSON – Indianapolis Cardinal Ritter
3) CARTER KENT – Jennings County
4) ALBERT GOODEN III – Lawrence Central
5) JOSIAH LOVE – Wes Del
6) BRAYDON HOHLT – Perry Meridian
CALEB WRIGHT – Sheridan (will be introduced)
7) COLLIN LEWIS – Anderson
8) CHRIS DELVALLE-Logansport
9) LAVELL TINSLEY-Boonville
TEAM D: 6:30 p.m.
1) BRYSON CARDINAL – Guerin Catholic
2) CODY EVANS – Greencastle
3) DEANDRE LOTT-HANCOCK – Indianapolis Crispus Attucks
4) LONTE WARD – Indianapolis Lutheran
5) DEZHON HALL – Charles A. Tindley Accelerated
6) BRYCE MATHIS – Perry Meridian
7) HUDSON HORVATH – Park Tudor
8) CLAY THARP – Monrovia
9) JOEY WRIGHT-Frankton