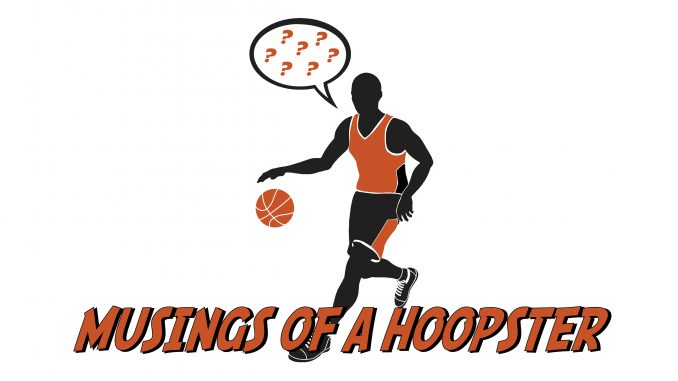 An Ephiany, Maybe
by: Shawn Martin, Excel H Sports
Last Thursday while playing my first nine holes of golf this year, I scanned my phone while waiting to tee off on a hole while following a league. It was then that I saw the official announcement of Logansport high school leaving the North Central Conference.
This was certainly not a surprise, as a couple of weeks ago, the administration of Logansport announced their intention to seek membership in the Hoosier Conference. What I saw that night was confirmation that the Hoosier Conference schools had accepted their inquiry and the Berries athletic teams will compete in Hoosier Conference after this coming school year (23-24).
It has been a rather tumultuous few months as several conferences and schools have set up their moves to new conference affiliations.
Back in the spring of 2013, long-time North Central Conference member New Castle shocked most everyone by announcing they were leaving the nationally known NCC and joining the Hoosier Heritage Conference of schools mostly in East Central Indiana.
This was on the heels of Lafayette Jeff – along with two other Tippecanoe County schools, Harrison and McCutcheon – being voted out from the Hoosier Crossroads Conference and were moving to the NCC. Huntington North then left the NCC a year or two later, and the NCC has remained fairly stable membership wise since.
That all changed April 14th, 2023, when Anderson, Marion, Muncie Central, Richmond, Kokomo, Logansport, Lafayette Jeff, and Tech voted to oust Harrison and McCutcheon from the league. Tech is getting ready to leave the NCC (on their own accord), and now Logansport has left.
The NCC as we know it, may very well be on life support.
In the last couple of weeks five schools in the Sagamore Conference have announced their intention to separate conference affiliation with three other schools that have outgrown those five. There have been others around the state too.
This new round of conference shifts probably started last spring when Carmel and Center Grove inquired about joining a "more suburban" conference – namely the Hoosier Crossroads Conference. When the schools that are in the Metropolitan Interscholastic Conference with them caught wind of that, they voted the two behemoth and highly successful athletic programs out of the MIC immediately. The Greyhounds and the Trojans played as independents this school year and it appears that will continue at least for a while.
Several other schools and conferences saw that two of the most powerful schools in one of the state's top leagues made a quick and monumental move. Minds started to think and consider.
Now you have moves this year that involve almost twenty or more schools announcing a move from one conference to another either by their choice or by being voted out.
If you think this is going to be a quickly fading fad, you might want to hold onto your britches.
I am a retired union pipefitter out of the Terre Haute Local. I attended our monthly union meeting May 5th. Our Local basically runs from Rensselaer in the north to Sullivan in the south. From Greencastle in the east and we have half a dozen Illinois counties along the state line.
In the next 24 months, there is scheduled to be over ten billion dollars of new manufacturing construction to happen within our jurisdiction. This is a microchip factory, battery plants for electric vehicles, steel, fertilizer, and pharmaceutical manufacturing, and carbon sequestration where carbon emissions are pumped deep into the ground to store and keep out of the air. Hi tech and environmentally geared things.
Indianapolis' Local – which basically covers the rest of central Indiana from Bloomington to Kokomo and from Greencastle to the Indiana/Ohio state line has TWICE that much work coming in many of those same industries.
$30+ Billion of new manufacturing infrastructure will change and reshape Indiana for generations to come. The same type of industrial revolution that brought about the automobile industry that made cities like Anderson, Muncie, and Kokomo the economic drivers of the state economy, this next industrial revolution will do the same.
Eli Lilly is set to begin construction on an almost $4 Billion new production facility in Lebanon. There will be hundreds of new very high wage jobs coming to that community. Lebanon, Western Boone, Sheridan, and the Clinton County schools could all see significant growth just from that one project.
Kokomo and Terre Haute are slated for multi-billion-dollar battery factories.
The March 2023 unemployment rate in Indiana was 3.1%. In real terms, an unemployment rate of 5% is generally considered full employment.
So what does all this economic mumbo-jumbo mean in a sports related article?
Well, those workers will be filling jobs that do not currently exist in Indiana's economy right now. There are not enough unemployed workers to fill those jobs or to replace workers who move into those well compensated jobs from existing ones.
Population will expand in the areas these new manufacturing facilities are built, homes will be built, schools, hospitals, restaurants, and stores will sprout up to service all that.
Saturday, a friend and I went to races at Indianapolis Motor Speedway. We stopped and ate at a nice restaurant in Whitestown on the way back to Lafayette where we live. If you want to see what kind of seismic change I am describing, take a drive around there.
The I-65 corridor between Whitestown and Lebanon has exploded over the last decade with thousands of jobs being created. A drive to old downtown Whitestown from I-65 and all you see is brand new home after brand new home – new addition after new addition, after new addition. These aren't retirement properties either – these are mostly single-family units designed for families with children.
What do children need?
A school to go to.
Think Whitestown is unique? Go drive just north of Grand Park near Westfield. Drive around near Harrison high school in West Lafayette. The south side of Lafayette where I live, there are large swaths of farmland already sectioned off into subdivisions and shovel ready for new home construction. McCutcheon is located just south of Lafayette.
I'm guessing there are many other areas of the state where home construction is already going gangbusters or is ready when the time comes.
So what I'm saying is the population shifts that have caused a historic conference like the NCC (and the population shifts and economic conditions of the NCC towns are only part of what has brought the NCC to their current and tenuous situation) is only just beginning.
Little schools that are considered rural but happen to be perfectly located – could grow exponentially because of large job centers locating near them, and won't look anything like they do now, ten years from now.
Think Clinton Prairie, Western Boone, and Sheridan. They are all small 2A sized schools now – they could be twice (or more) the size they are now in a dozen years.
If you walk into the gym at Hamilton Southeastern and look up on the wall, you will see a sign that proclaims the Royals were 1981 Class A State Football Champions. There were only three classes in football back then, but Class A was still the smallest. Forty-one years later, HSE is one of the biggest high schools in the state. In 2006 that school district opened Fishers High School and now it is also one of the largest high schools in Indiana. There has been significant talk over the last decade or more that the Hamilton Southeastern School District will create ANOTHER high school of similar size to HSE and Fishers.
That type of growth is fostered by economic growth in those areas.
That type of school population growth can and will happen in the areas these new industries locate. Those industries will spawn off support industries as well that will benefit the areas that those facilities locate in.
The shifts will be dramatic and profound.
What you see now as how the school in your community groups itself with like-sized and demographic schools could change dramatically in the next decade.
Are those forces spurring this current wave? Maybe not too much as of yet – but one thing that gets mentioned a lot when conferences push members out is growing versus stagnant or declining enrollments.
And that is solely tied to economic opportunities in a location for families to live, work, and raise children. The school's "business" is the number of kids available to educate. You can put two and two together, I think.