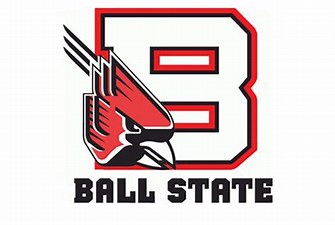 Credit Source: Ball State University Athletics
Cards Have Home Opener Saturday Afternoon
The Ball State men's basketball team is at home for the first time in nine months and two days when it hosts UIC Saturday at 2 p.m. The Cardinals, who routed UIC 67-48 in Chicago last year, enter 0-2. UIC has had a nice start to the season by winning its first three games, including two wins against MAC teams.
The Starting 5 – The Top 5 Storylines For This Game
1. HOME OPENER
Ball State is back at home this Saturday for the first time in 276 days. The last game at Worthen was a win over Central Michigan on March 3. Ball State is 6-1 in home openers under James Whitford and 11-1 since 2008. The only team to have beaten BSU in a home opener was Indiana State, which was an 80-74 overtime game. UIC's season opener was on the road, when it beat Northern Illinois 65-61. UIC already owns two wins over MAC opponents (NIU and CMU).
2. HOLDING IT DOWN AT HOME
Few non-conference opponents in recent years have left Muncie with a win. BSU is 28-6 in non-conference home games since the 2015-16 season. That includes a streak of 18 straight non-conference home wins from 2017-19. Overall, Ball State won its last three home games last season and has won nine of its last 10 at home. The Cardinals were 8-1 at home in league play last year.
3. K.J.'S FAST START
Through two games this season, K.J. Walton has been Ball State's best player. The 6th-year guard was limited to 10 games last year due to injury and he certainly seems well-rested. Walton is averaging 24 points and nine rebounds per game. He scored a career-high 28 at Northern Kentucky and dropped 20 at Michigan on Wednesday night. Walton is shooting .556 from the floor and is also grabbing two steals per game.
4. NOT PLAYING WITH A FULL DECK OF CARDS
Ball State has been bitten by the injury bug in the preseason. Notably, 2020 MAC Freshman of the Year Jarron Coleman is out after having foot surgery in October. Transfer Reggie Jones, who scored 723 career points at Western Michigan and Tulsa, is also out with a lower body injury. Miryne Thomas, a starter on opening night, was out for the Michigan game but did dress. Additionally, many players have missed practice time for various reasons in a very disjointed offseason.
5. CHALLENGING NON-CON SLATE
In his postgame interview after the Michigan game, James Whitford said he though Ball State's non-conference schedule was very tough and will serve its purpose in preparing the Cards for league play, which begins next week. The Cardinals opened at two-time Horizon League champ Northern Kentucky, went to Michigan then have a UIC team that's 3-0 with two MAC wins. The early challenges hopefully sharpen the Cardinals, who play at Northern Illinois Tuesday in an earlier-than-usual league opener.