Men's Basketball Wins B1G Defensive Battle Against Maryland
Wheeler drained two of Nittany Lions' 16 second-half free throws with 23 seconds left in game
Credit Source: Penn State University and University of Maryland Athletics
BOX SCORE: Penn State 55, Maryland 50
UNIVERSITY PARK, Pa. – The Penn State men's basketball team (7-8, 4-7) remained composed and held off a late Maryland rally for a 55-50 win at the Bryce Jordan Center Friday night. Penn State senior guard Jamari Wheeler made two free throws with 23 seconds left for the final margin after the Nittany Lions kept Maryland (10-9, 4-8) without a field goal for the final 7:32.
"Our guys really gutted out a really tough win when we really weren't our best against a really good team," said Penn State interim head coach Jim Ferry. "…It was a rock fight there for a while and I thought our guys really stayed with each other and kept defending and rebounding and let the offense come and let it happen. Guys were making effort plays all over the court.
"I thought John Harrar and Jamari Wheeler were tremendous both defensively and offensively. You saw our guys really come together, guys step off the bench for us tonight. That was a great team win when things just weren't going well. That's a great thing to happen for us, right now, as we're heding into the backend of conference play. That's a credit to our guys."
Wheeler tied his Big Ten career best with three 3-pointers and he hit a corner triple just before the shot clock expired at 11:33 of the second half to break a tie at 36. His triple sparked a Nittany Lion 7-0 run for their largest lead of the night, to that point, at 43-36.
Maryland cut the Nittany Lions lead to one at 45-44 with 7:32 to play after an Eric Ayala layup, the Terps' last basket of the night. Maryland's final six points came from the free throw line and the Terps stole the ball with nine seconds left.
Penn State free throw shooting proved to be the deciding factor, as the Nittany Lions went 16-18 from the charity stripe, with all attempts in the second half. PSU dominated on the boards in the second half as well, with a 25-11 advantage. Senior forward John Harrar, with a game-best 12 rebounds, pulled down nine in the final 20 minutes and second seven of his nine points in the second half as well.
Junior guard Izaiah Brockington led Penn State in scoring with 13 points and Wheeler accompanied him in double figures with 11. Maryland's Ayala led all scorers with 23 points.
The game was tied for 7:36, but Penn State never relinquished the lead after Wheeler's 3-pointer for the 39-36 Nittany Lion advantage.
The Nittany Lions and Terrapins defensive struggle was evident from the opening tip and the half ended with tie at 23. Neither team shot well from the get-go with the Terps'  first basket coming 6:12 into the game and Penn State starting 3-10 from the field.
Maryland was hampered by a slew of early turnovers, finishing the half with 11. Penn State scored 10 points off the Maryland miscues.
Maryland built its largest lead of the game, using a 12-0 run to take a 23-14 lead with 2:47 to play in the first half. The Nittany Lions finished the half on a 9-0 run to tie the game as Brockington drilled a jumper with 25 seconds remaining in the half to tie it at 23-23.
Keep up to date with the latest information from the Nittany Lions at @PennStateMBB on Twitter and Instagram and on Facebook at @pennstatebasketball.
FOLLOW PENN STATE MEN'S BASKETBALL VIRTUALLY
Please stay connected and follow Penn State men's basketball virtually throughout season. While we are unable to host fans this season due to COVID-19 protocols, fans are able to join the interest list for tickets for the 2021-22 men's basketball season. Sign up for the 2021-22 interest list by clicking here.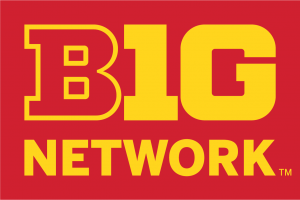 UNIVERSITY PARK, Pa. – Eric Ayala scored a game-high 23 points, but Maryland's rally came up short Friday night as the Terrapins (10-9, 4-8) fell 55-50 at Penn State (7-9, 4-7).
Izaiah Brockington posted 13 points to lead the Nittany Lions while Jamari Wheeler finished with 11. Donta Scott added nine points for UMD.
Down five with under three minutes to play Maryland had a handful of opportunities to draw even with PSU, but couldn't get a three-point attempt to fall. A pair of free throws from Ayala would make it a one possession game with 34 seconds remaining, and the Terps nearly forced a backcourt violation on the ensuing Penn State possession.
A timeout with 21 seconds left on the shot clock bailed out the hosts, as Wheeler suk both free throws on the other end to extend the lead back to five.
After a sluggish opening 10 minutes in the first half, the Terps started to create some separation with a 12-0 run. A Scott layup at 6:17 got things started, before Morsell capped things off with a layup of his own at the 2:47 mark to put UMD ahead 23-14. Penn State answered with 9-0 run to end the half, as the teams headed to the locker room knotted at 23.
Maryland returns to action Monday when the Terps host Ohio State at XFINITY Center. Tipoff is slated for 9:00 p.m. The game will be broadcast on FS1 and the Maryland Sports Radio Network.