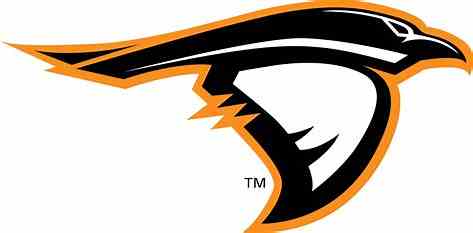 Anderson Charges Past Earlham in HCAC Tournament
Credit Source: Anderson University Athletics
The Anderson University men's basketball team (8-5) charged past Earlham College (1-8) with an 86-56 victory during the Opening Round of the Heartland Collegiate Athletic Conference (HCAC) Tournament on Saturday in O.C. Lewis Gymnasium.
HOW IT HAPPENED
The contest remained within one possession for the opening 6 minutes, 22 seconds. There were two lead changes and three ties during that time.
In the final minute of the first half, Anderson held a 30-27 lead before Gavin Dowling contributed four points to give the Ravens a seven-point lead at halftime.
The Ravens steadily built their lead in the second half, outscoring the Quakers 52-29 in the second half.
Fred Shropshire notched 15 points in the second half, converting 5-of-6 (83.3 percent) shots from 3-point range.
INSIDE THE BOX SCORE
Shropshire led the Ravens with a career-high 18 points. The freshman from Springfield, Ohio drained 6-of-8 (75 percent) shots from behind the arc.
Ronny Williams recorded a double-double with 11 points and 11 rebounds.
Also scoring in double digits for the Ravens was Cade Gentry (13), Francis Uzorh (12) and Gavin Dowling (10).
Anderson knocked down 31-of-62 (50 percent) shots from the field and 12-of-26 (46.2 percent) attempts from behind the arc.
The Quakers were held to 33.9 percent (21-of-62) from the floor and 6.3 percent (1-of-16) from downtown.
COACH OWEN HANDY'S COMMENTS
This was a really fun game. We showed great trust for each other on offense in the second half, and it led to a lot of high-quality shots – both around the rim and catch-and-shoot opportunities at the perimeter. That shows up really clearly in our balanced scoring on offense.
We've got some things to clean up with our ball-screen defense for Wednesday both at the point of the screen and off the ball, but on the whole we defended really well. You can't defend [Earlham's] Jamel Barnes with one player, and I thought we had a team commitment to stopping him.
We are playing so many guys right now who don't have college playing experience prior to this season, and to have them all play so well in their first postseason experience was exciting to see. We'll enjoy this one for a couple of days, but when Monday rolls around we need to put our focus forward on a Manchester team who presents some real challenges for us at both ends of the floor.
UP NEXT
Anderson clashes with Manchester University (3-9) during the HCAC Quarterfinals on Wednesday at 7:30 p.m. in North Manchester.
https://athletics.anderson.edu/sports/mbkb/2020-21/releases/20210227rxg9jt