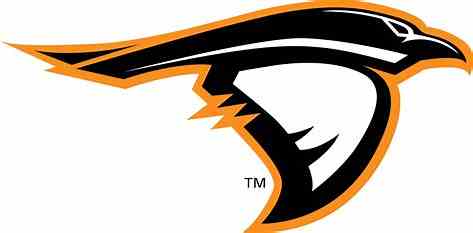 Anderson Fends Off Defiance Rally, Extends Winning Streak
Credit Source: Anderson University Athletics
The Anderson University Ravens (4-1) extended their winning streak to three with a win over the Defiance College Yellow Jackets (0-5). On Friday inside the O.C. Lewis Gymnasium, the Ravens walked away with a 78-74 victory.
RECAP
It was a close game in the beginning minutes, with neither team gaining much of a lead.
The Ravens began to pull away with 12 minutes, 37 seconds remaining in the first half as Fred Shropshire made a 3-point jumper to give the Ravens a 10-8 lead over the Yellow Jackets.
The Ravens kept strong on the offensive side, keeping the lead any time the Yellow Jackets came close.
A three from Jordan Gadis gave the Ravens a 10-point (30-20) lead with 4:33 remaining in the half.
The Yellow Jackets came back at the Ravens with pressure on both ends of the court. Defiance took a 37-34 lead over the Ravens heading into halftime.
After a slow start in the second half, the Ravens went on a 10-point run, taking back their lead, which they held for the remainder of the contest. The scoreboard read 44-41 in favor of the Ravens with 14:51 remaining.
With 7:57 remaining in the game, the Ravens held a 12-point lead, their largest of the game after Cade Gentry hit a three. The Ravens led 63-51.
Defiance cut the lead to 76-74 with 17 seconds left in the game.
Gadis sealed the game with two free throws with 15 seconds remaining.
INSIDE THE BOX SCORE
COACH HANDY'S COMMENTS
[Friday] could be a great marker for us in our growth as a team, if we learn the lessons that are there for us. To open and close the second half we did not execute our scouting report at either end of the court – we took quick shots on offense and didn't play with the defensive tenacity we needed to.
One of the things I love about our team is that no matter how many mistakes we make, it never impacts our attitude or effort. That was clear again. We turned the ball over 26 times. We fouled at some inopportune moments. There were plenty of times we could have gotten frustrated or distracted. But we just focused on the next play and kept competing.
[Francis Uzorh] had a huge impact for us. He was very efficient on offense, and he made his presence felt defensively. Helping early, walling up in the paint, recovering to contest shots. He can impact the game in so many ways even when he doesn't have the ball in his hands and he did a great job of it.
UP NEXT
The Ravens travel to Defiance, Ohio on Saturday to finish the series against the Yellow Jackets. Tipoff is set for 6 p.m.
https://athletics.anderson.edu/sports/mbkb/2020-21/releases/20210129z9ago2