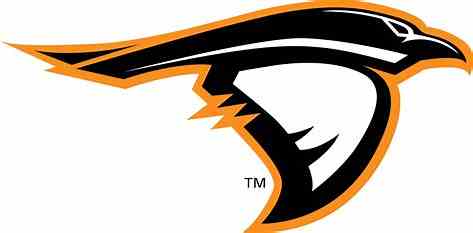 Ravens Fight Off Bulldog Rallies
Credit Source: Anderson University Athletics
The Anderson University men's basketball team (1-0) fought off a pair of rallies from Adrian College (0-1) in a 75-65 victory on Friday in Adrian, Mich.
HOW IT HAPPENED
After Adrian's Connor Pelham slammed a dunk for the Bulldogs on the opening possession, the Ravens scored the next nine points to open with a 9-2 lead with 16 minutes, 45 seconds remaining in the first half.
Maurice Knight scored Anderson's first five points and nine of Anderson's first 11 points.
Trailing Anderson 11-4, Adrian put together a 10-0 run to take a 14-11 lead with 13:11 left in the first half. Pelham capped the run with a dunk.
Dalton DuBois converted two free throws. Jordan Gadis followed up with a layup to give Anderson a 15-14 advantage. The Bulldogs would never regain the lead.
Andrew Larson would provide Adrian with a layup to tie the game at 18-all, but then Anderson would spark a 10-0 run to go ahead 28-18 with 5:59 left in the first half. DuBois would cap the run by draining a 3-pointer.
The Ravens carried a 38-27 lead into halftime.
Anderson held its biggest advantage in the second half, leading Adrian 51-33 with 15:05 remaining.
The Bulldogs began to trim the lead. De'Ovion Price hit a jumper to cut Anderson's lead to 55-47 with 9:31 to go.
Knight responded with a 3-pointer to the Ravens up by 11.
Trailing Anderson by 10, Pellham hit a jumper and Price drained a 3-pointer to cut Anderson's lead to 61-56 with 6:08 to go.
Anderson scored the next six points. Gadis knocked down four free throws while DuBois made a layup to give the Ravens a 67-56 advantage.
Price contributed a bucket and Larson added a bucket-and-1 to cut the deficit to 67-61 with 2:46 to go.
The Bulldogs came up empty on their next three possessions to help seal their fate. Francis Uzorh made a layup with 1:24 to go to put Anderson ahead by eight. Anderson outscored Adrian 6-4 for the remainder of the contest.
INSIDE THE BOX SCORE
Anderson rolled to a 47-30 rebounding advantage.
The Bulldogs outscored the Ravens 24-13 off turnovers.
Knight produced 21 points, 11 rebounds, four steals and two blocks.
Gadis contributed 15 points and 11 rebounds.
Uzorh notched 10 points, eight rebounds and three blocks.
COACH OWEN HANDY'S COMMENTS
This was in many ways a consummate first game. We showed flashes of being a pretty good team, and at times also looked like a group trying to find its identity.
We turned it over too much, and we settled too often on offense for shots that were adequate but not great. We did some nice things defensively and really had a dominating effort on the glass.
On the whole I am pleased with our effort. We overcame some adversity in the middle of the second half and did enough to win.
We got great minutes off the bench tonight from Phil Bessick. Phil did a good job defensively and steadied the ship when we had some foul trouble.
UP NEXT
The Ravens battle Kalamazoo College (1-1) on Saturday at 5:30 p.m. in Kalamazoo, Mich.