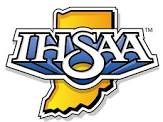 PIONEER PREVAILS OVER EASTERN GREENE IN CLASS 1A
Jeff Robison
INDIANAPOLIS-In a battle of do-it-all quarterbacks, Pioneer junior Jack Kiser proved the better option as Kiser and the Class 1A top-ranked Panthers separated themselves by three scores at halftime, and rolled forward to a 42-14 victory over the Eastern Greene Thunderbirds for Class 1A state championship on Friday.
Kiser ran for the three touchdowns and threw for a pair of scores, giving the Panthers a title they came up shy obtaining last year against Eastern's Greene County rival Linton-Stockton.
Eastern Greene, a first-time championship attendee, scored on its first possession behind Caleb Hamilton, who carried in a 13-yard scoring rush.
But, the Panthers used just four offensive rushes to tie, as Kiser ran in from two yards, and took the lead on Kiser's second two-yard scoring rush, at the 10:06 mark of the second quarter. The lead stretched to 21-7 as Kiser completed a 10-yard pass to Miles Von Toble, with 1:50 left in the first half.
Though time waned, the Panthers defense stood its ground and regained 40 more seconds for Kiser to work with. That time proved more than enough as Kiser combined with Ezra Lewellen for 57-yard passing gain, and followed up with an 18-yard scoring connection as Pioneer went to the break, up 28-7 on the scoreboard.
Eastern Greene did get first possession in the second half, and moved the ball 60 yards, but came up empty when Pioneer's defense made a stand in the red zone.
The failure to change momentum sealed Eastern's fate, as Kiser outran the defense for a 53-yard touchdown, pushing the advantage to 35-7.
Eastern Greene coach Joey Paridaen admitted Kiser was too much for his team on this day.
"Kiser is a great player, and a great athlete," Paridaen said. "The plays that he makes are a combination of strength and pure athleticism. You think that you have him bottled up, and he manages to get loose out there. The scary part is that he is still only a junior this year."
Both sides added scores in the final quarter, Hamilton running 14 yards for Eastern Greene, and Danny Gregorich going 30 yards for Pioneer, yielding the final 42-14 tally.
Kiser racked up 318 of Pioneer's 424 offensive yards, including 212 on rushing carries. Hamilton did the bulk of the work the Thunderbirds, providing all but 15 yards of Eastern's 230 yards, including 151 on the ground.
Pioneer senior Garrett Schroder was named recipient of the Blake Ress Mental Attitude Award during the postgame ceremonies.
Photo by: Eric Thieszen
Officiating were Greg Webb, Terry Baker, Jeffrey Yocum, Kevin Potts and Elmer Oaks III