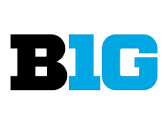 Hawkeyes Close Out Onrushing Wildcats
INDIANAPOLIS: by Steven Stremming
The Iowa Hawkeye women opened up Game 2 of the BiG Women's Basketball tournament on fire as they bolted to a 22-1 first quarter lead.
During the onslaught, Northwestern missed their first 1 shots but Head Coach Joe McKeown's squad would be resilient and forged a 17-4 run of their own to close the gap to 28-18 before both teams scored late to give Iowa a 31-20 lead at the break.
Makenzie Meyer led Iowa with nine points and both Megan Gustafson and Kathleen Doyle adding seven apiece. Lindsey Pulliam led Northwestern with seven points.
Iowa held off Northwestern in the second half of Game 2 at Banker's Life Fieldhouse to claim a 55-45 win.
Iowa was led by Makenzie Meyer's 13 and Megan Gustafson's 12 points.
Alexis Sullivan and Kathleen Doyle scored nine a piece while Hannah Stewart added eight.
Lindsey Pulliam led Northwestern with 17.