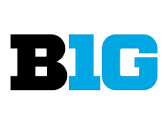 Buckeyes Bash Knights
INDIANAPOLIS: by Steven Stemming
In a game where one would assume the number one seed should prevail, prevail they did in dominating fashion.
Kelsey Mitchell, the BiG Ten player of the year was dominant as always, as she bashed Knight opponents from the perimeter and from the paint through artist like precision.
Mitchell led the Buckeyes with 22 points on seven of seventeen field goal shooting from two point range, three of six fro beyond the arc. Mitchell also collected a team high four assists and three steals.
Stephanie Mavunga, a Brownsburg, Indiana native poured in 18 points after hitting seven of nine shots from inside the paint to go along with six boards and three steals.
Sierra Calhoun added 14 points along with Alexa Hart adding ten.
Linnae Harper was efficient as she scored nine points and eight rebounds.
Jensen Caretti, Makayla Watterman and Savitha Jayaraman also tallied for Ohio State.
Tyler Scaife, ending her brilliant career was the lone Rutger Knight in double figures with thirteen points.