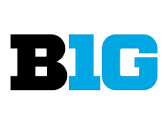 Michigan Exists Penn State
INDIANAPOLIS: by Steven Stremming
Michigan played last nights final game of the second round at Banker's Life Fieldhouse against Penn State, a opening round victor. The Wolverines outscored Penn State 45-28 in the final half.
Hallie Thome led the Wolverines with 22 on nine of twelve from the field and a perfect four of four from the line. Thome collected a team leading nine boards.
Katelynn Flaherty scored 21 including seven of fifteen from two point range and five of ten from behind the arc along with five assists.
Akienreh Johnson finished off the double figure scorers with 13 points.
Nicole Munger led Michigan with seven assists.
Penn State was led by their only double figure scorer with 12 points for the Illini.