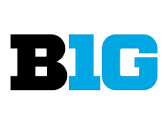 Gophers Survive Hawkeyes
INDIANAPOLIS: by Steven Stremming
What a game! Fans climbed to their feet in anticipation from every shot taken, and boy were their clutch shots taken.
Minnesota shot out to a lead by being the aggressor and were they aggressive bolting to a 11-3 lead early on before ending the quarter with a 25-17 lead.
Large first quarters were had by Gadiva Hubbard as she scored nine of her final 15 points.
Iowa bounced back with a dominating quarter behind Megan Gustafson and Kathleen Doyle.
The half ended with Minnesota leading 42-39.
Gopher Destiny Pitts had hit only one three heading into the second half and had not hit a shot in eleven attempts. Pitts took a seat next to the coaches when she re-entered she hit five straight shots and Wagner along with Bell kept hitting.
The story of the game though is a combination of big time players Iowa's Megan Gustafson setting a all-time Big Ten scoring mark of 48 points to go along with her 15 boards and Wagner's 27 points and Bell's 26.
Gustafson ended her day with 19 of 26 shooting from two point range, 10 of 12 from the charity stripe and three blocks. Makenzie Meyer was the other lone double figure scorer with 13.
Iowa's Doyle assisted seven times and Meyer six times.
Wagner led Minnesota with 27 points, Bell finished with 26 while Hubbard scored 15 and Pitts 14.
Bryanna Fernstrom led the GOphers with eight boards while Gustafson led Iowa with a game high 15.
Minnesota moves on to play Ohio State.