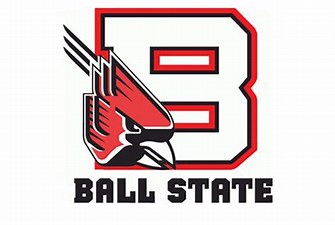 Buffalo Shoots Past Cardinals In Second Half
Final Book Attached    Book9-Buffalo
Credit Source: Ball State University Athletics
BUFFALO, N.Y. – A two-point game at halftime went Buffalo's way Saturday night as the Ball State men's basketball team dropped an 86-69 decision at UB's Alumni Arena. Buffalo shot 9-for-17 from 3-point range in the second half to pull away.
K.J. Walton led Ball State with 17 points and seven rebounds while Luke Bumbalough scored 14 points with a team-best four assists. Buffalo had five double-digit scorers led by Josh Mballa with 19 points and 19 rebounds. off rebounding pts off turnovers
TURNING POINT: With Ball State within 33-31 at the half, Buffalo opened the second period with a 14-3 run that featured three dunks and two lay-ups and from there was able to manage a double-digit lead. A lob from Mballa to Jayvon Graves for a dunk made it 47-34 with 11:56 left and 40 seconds later it was a 58-40 lead for Buffalo.
Buffalo finished the night with 11 made 3-pointers and 25 offensive rebounds (11 by Mballa). Buffalo also had 29 points off turnovers.
STRAIGHT FROM THE COACH: "Give credit to Buffalo – their physicality overwhelmed us and I was surprised at their conditioning (considering they'd been inactive for three weeks). We had an 8-10 minute stretch where the game got away from us," head coach James Whitford said. "Buffalo looked good. And offensive rebounding was the story of the game. We missed a lot of the guys we had out, and we look forward to getting some numbers back."
UP NEXT: Ball State has another challenge right around the corner, traveling to Bowling Green Tuesday night. Bowling Green currently sits atop the conference with a 5-0 record in league play.