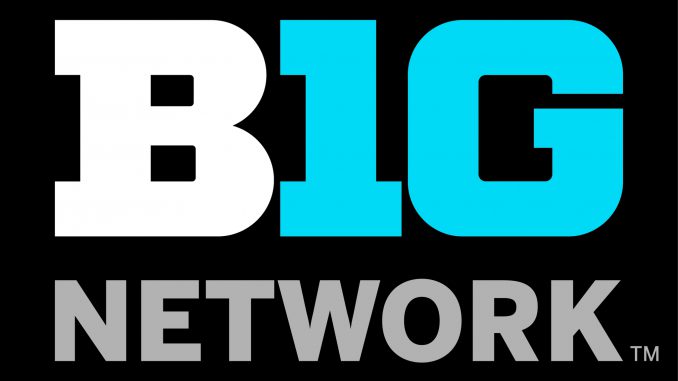 Nittany Lions Fight Back to Down Golden Gophers
by: Steven Stremming
In game two of the BiG Ten Conference Men's basketball championships saw much the same as the first game.
Penn State battled back from a first half deficit to upend the Gophers.
Penn State's largest lead was 11 with just over a minute remaining.
Penn State 60 Minnesota 51
Leading the way for Penn State was Jalen Pickett with 22 while Sam Sessoms 14 and Seth Lundy recording 11 points. John Harrar led the team with twelve rebounds.
Minnesota was led by Jamison Battle with 19 while Eric Curry, Payton Wills and Sean Sutherlin all tallied 10 a piece.
Penn State Post Game Press Conference
https://asaptext.com/asap_media/writers/1025/1400/transcripts/117606.pdf
Minnesota Post Game Press Conference
https://asaptext.com/asap_media/writers/1025/1400/transcripts/117605.pdf
Second Half Surge Powers Penn State to 60-51 Big Ten Tournament Win
Credit Source: Penn State University Athletics
Nittany Lions advance to Thursday's second round to face Ohio State
 INDIANAPOLIS – The 11th-seeded Penn State men's basketball team used a big second-half performance to power a 60-51 win over 14th-seeded Minnesota in the first round of the 2022 Big Ten Tournament Wednesday evening at Gainbridge Fieldhouse.
The Nittany Lions (13-16) shot 59.1 percent from the floor in the second half to outscore the Golden Gophers (13-17) 36-23 in the second term after trailing by four points at halftime. Penn State moves on to face sixth-seeded Ohio State in Thursday's second round, with tipoff against the Buckeyes set for approximately 9:00 p.m. on the Big Ten Network.
Senior guard Jalen Pickett orchestrated Penn State's offense all night long with 22 points on 9-14 shooting, including 3-4 from three-point range. He also grabbed seven rebounds and dished out four assists while playing all 40 minutes.
Fellow senior guard Sam Sessoms added 14 points with eight coming in the first half to keep Penn State within striking distance. Junior guard Seth Lundy also scored 11, including eight in the second half, with a pair of three pointers.
Graduate student John Harrar snagged a game-high 12 rebounds for the Nittany Lions as they fended off a Minnesota team that played its starters for all but 51 seconds in the contest.

HOW IT HAPPENED
The opening 8:26 of the first half featured back-and-forth action with both teams trading baskets. Sessoms drained a pair of 3-pointers in that span, including one with the shot clock winding down to put Penn State in front 15-14 leading into the second media timeout.
Minnesota responded with a prolonged 8-0 run over the next four minutes before Sessoms ended the Gopher run with a great lay in high off the glass with his left hand to cut the deficit to 22-17 with 6:47 to play in the half.
Penn State continued to chip away and closed the margin to as low as one at 23-22 after a Jalen Pickett 3-pointer with 3:37 to play in the half. Pickett later added a hook shot in the lane to end a Minnesota 5-0 spurt to put Penn State within four at 28-24 at halftime.
Penn State began the second half making three of its first six shots. Sessoms scooped in another layup, Pickett drained a three after a kickout pass from Harrar, and Lundy pulled up from just inside the arc on the left wing to allow Penn State to retake the lead, 33-32, at the first media break of the period.
Both teams picked up the offense near the midway point of the second half with Penn State holding a 43-41 edge with 11:15 to play. Myles Dread and Seth Lundy hit a pair of open three pointers and Greg Lee and Pickett both scored on moves with their backs to the basket.
Sessoms and Pickett both continued to drive towards the basket to lengthen Penn State's lead. Sessoms put in a turnaround jumper moments before Pickett muscled through contact for a basket and added the free throw to give Penn State the 48-42 lead lead with 9:09 remaining.
With time winding down in regulation, Penn State's intensity amplified on both ends as PSU's defense held the Gophers to just 1-12 from the floor for over a seven-minute stretch. On offense, Pickett controlled the pace down the stretch by making his third 3-pointer of the night, followed a great feed to Harrar for an easy layup and plus another turnaround jumper.
Penn State used a 9-2 run from 6:26 to 1:01 in the half to the earn the 60-51 win in crunch time.

GAME NOTES
The win marked Penn State's first-ever win over Minnesota in Big Ten Tournament play in the fifth matchup in the conference tournament between the two programs.
The win marks Micah Shrewsberry's first postseason victory as head coach of the Nittany Lions.
Penn State shot 59.1 percent (13-22) in the second half, including 5-10 from three-point range. Conversely, Penn State's defense held Minnesota to 32.1 percent (9-28) in the final 20 minutes.
The Penn State defense allowed just 51 points, marking the fewest points the Nittany Lions have surrendered in a Big Ten Tournament game since March 12, 2011, a 61-48 win over Michigan State in the Big Ten Semifinals.
The Penn State defense held its opponent under 60 points for the 12th time this season.
John Harrar's opening basket for Penn State put him at 800 career points to become just the sixth Nittany Lion in program history to accumulate 800 points and 800 rebounds. Harrar's 14-rebound performance was his 15th double-digit board game of the 2021-22 season.
Harrar now holds the Penn State record for career Big Ten Tournament rebounds with 51. He now has three-straight Big Ten Tournament games with double-figure rebounds.
Jalen Pickett also reached a career milestone on his first basket in the first half, as he reached the 1,500-career point threshold.
Pickett's 20-point game was his fourth of the season and first since Feb. 17, also against Minnesota.
In three career Big Ten Tournament games, Sam Sessoms has scored in double digits in all three, averaging 14 points per game off the bench in those contests.