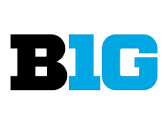 History Made
INDIANAPOLIS: by Steven Stremming
Wow, just wow.
If you were not a Women's basketball fan before Michigan State and Indiana took to the floor at Banker's Life Fieldhouse you should be now.
Both teams put on a classic, in fact a history maker, as Indiana won 111-109 in four overtimes absolutely having the teams respective fans on their feet and back in their seats numerous times.
In this classic both teams shot the lights out as Indiana hit 43 of 88 two point shots (48.9%) and 11 of 24 three point shots. Michigan State hit on 41 of 87 shots for 47.1% percent for the game but only six of fifteen from behind the arc.
Michigan State pulled down 53 rebounds led by Branndais Agee's 17 and Taya Reimer's nine. Indiana hauled in 42 boards led by Amanda Cahill's nine.
Indiana and Michigan State both had 20 assists for the game with Tyra Buss leading the Hoosiers with eight and State's Taryn McCutcheon five.
Michigan State collected 14 blocked shots led by four from Merrillville's Victoria Gaines and Sidney Cooks while Indiana had eight team steals led by Amanda Cahill's four.
As scoring goes, a onslaught as both teams had five double figure scorers.
For the winning Hoosiers Amanda Cahill scored a game high 38 points on 14 of 20 from two point range and a five of seven from behind the arc. Tyra Buss added 24 with five rebounds and eight assists, Freshmen Bendu Yeaney added 19 on seven of ten field goals, Jaelynn Penn 16 points and Kym Royster 14 rounded out the scoring for Head Coach Teri Moren's squad.
Suzy Merchant's Spartan squad was led by Shay Colley's 27 on 10 of 28 from the field, a perfect six of six from the line, three assists and two steals. Colley fouled out in one of the overtimes.
Colley was helped out by Hamilton Southeastern/Notre Dame transfer Taya Reimer's 22 points, Taryn McCutcheon scored 21 points to go along with five assists and no turnovers in sixty minutes of play, Agee tallied 16 while Gaines scored 13 points.
Indiana moves on in the tournament to take on second seeded Maryland.