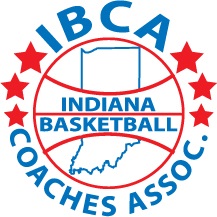 Mantyla, Gizzi, and Stewart Selected as Week-2 Winners for the IBCA/Franciscan Health Player of the Week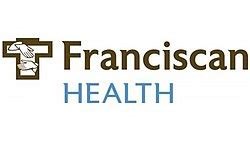 With the girls' season well in stride, and the boys' season beginning official practices last week, basketball is alive and well in Indiana. Week-2 saw a number of strong performances throughout the state, with a heavy dose of candidates from District-3/Southern Indiana. Three new ladies have been selected this week as their district's IBCA/Franciscan Health Players of the Week.
Northridge Senior Julia Mantyla, New Palestine Junior Isabella Gizzi, and Terre Haute North Vigo Senior Zoe Stewart have been selected as honorees for Nov. 8-Nov. 13 in the recognition program coordinated by the Indiana Basketball Coaches Association. Mantyla takes home honors in District-1, Gizzi is the recipient in District-2, while Stewart is the winner in District-3.
In a pair of contests against ranked opponents, Northridge Senior Julia Mantyla was a standout in each matchup. On Wednesday, the Lady Raiders visited highly ranked Homestead, unfortunately falling 63-54 in Fort Wayne. However, Mantyla was 11-17 from the field, 3-6 from downtown, and she knocked down her only free throw attempt on her way to 26 points. In defeat, the 5-11 wing also grabbed five rebounds and collected a steal.
Saturday, Northridge played host to Fort Wayne South Side, knocking off the Archers in impressive fashion, 71-34. In that game, Mantyla was an impressive 12-15 from the field, 3-5 from long range, and a perfect 8-8 from the line, as she set a school record with her 35-point performance. The University of Saint Francis (IN) commit also snagged eight rebounds, handed out an assist, and blocked three shots, helping Northridge to a 2-1 record to begin the season.
In Central Indiana, New Palestine Junior Isabella Gizzi was also setting records, as the Dragons pulled out a pair of victories last week. On Wednesday, New Palestine visited Greenwood Community, escaping with a tightly contested, 43-34 win. The 5-7 point guard made just five field goals on the evening, but she was a strong 12-15 from the charity stripe, scoring 23 of her team's 43 points in success. Gizzi also grabbed eight rebounds and stole the ball from Greenwood five times in the contest.
Saturday, Gizzi and the Dragons headed back to Indianapolis' South Side to take on the Southport Cardinals. In a hard-fought, 64-55 overtime win, the Junior guard set a school record with 40 points, surpassing the previous mark of 36 set in 1993 by her own mother/Head Coach. Isabella was 8-14 from the field, 4-8 from deep, and a blistering 20-22 from the free throw line. She added eight rebounds, a pair of assists, five steals, and had just one turnover in the victory.
Not to be outdone, Zoe Stewart of Terre Haute North Vigo was on-target in a pair of games last week for the Patriots. In a Friday night matchup with Avon, the 5-8 Senior was 13-24 from the field, 2-4 from outside, and 10-16 from the line, pouring in 38 points in a 72-57 home win. The athletic combo guard also grabbed six rebounds and collected a pair of steals in the matchup.
The next day, Stewart and the Patriots traveled to Martinsville, where they narrowly fell 74-66 to the Artesians. It wasn't for a lack of effort out of the Murray State University commit, however. Stewart was a sizzling 12-14 from the field, 2-3 from deep, and 2-3 from the stripe, as she scored another 28 points in this contest. She added three rebounds, an assist, two steals, and a blocked shot in defeat.
This is the 14th season for the Indiana Basketball Coaches Association Player of the Week program, but just the second season it is being presented by Franciscan Health, a corporate sponsor of the Indiana Basketball Coaches Association.
Player of the Week winners are chosen each week from each of the IHSAA's three districts. Girls winners will be chosen from now through the Monday following the IHSAA Girls State Finals. Boys winners will be chosen starting in three weeks and through the Monday following the IHSAA Boys State Finals.
Other Top Nominees for Week-2 (2021-22)
 District-1: Carley Balas, Chesterton; Hailey Cripe, Pioneer; Asia Donald, Hobart; Taylor Double, Huntington North; Ella Haupert, Southwood; Jaci Menard, Boone Grove; MaKaya Porter, Mishawaka Marian; Jessie Ringen, Rensselaer Central; Abigail Tomblin, South Central (Union Mills); Kylie Wells, Merrillville.
District-2: Katie Bremer, Cathedral; Mariah Claywell, Union City; Malaysha Flanagan, Indianapolis Washington; Daniella Galvez, Speedway; Alli Harness, Carroll (Flora); Laila Hull, Zionsville; McKenna Layden, Northwestern; Olivia Nickerson, Twin Lakes; Bailey Parham, Tri; Renna Schwieterman, Jay County.
District-3: Amiyah Buchanan, Evansville North; Jalyn Davidson, North Central (Farmersburg); Cortney Dove, Princeton; Kaiden James, New Washington; Rhylan Kalb, Northeast Dubois; Chloe Spreen, Bedford North Lawrence; Ashlyn Traylor, Franklin Community; Amber Tretter, Forest Park; Ava Weber, Corydon Central; Juliann Woodard, Jennings County.
2021-22 Weekly Winners
Nov. 1-Nov. 6: District-1 girls: Mila Reynolds, South Bend Washington. District-2 girls: Emily Livingston, Union City. District–3 girls: Kyia McKinley, Eastern (Pekin).
Nov. 8-Nov. 13: District-1 girls: Julia Mantyla, Northridge. District-2 girls: Isabella Gizzi, New Palestine. District–3 girls: Zoe Stewart, Terre Haute North Vigo.