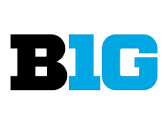 photo by Rick McIntyre, Excel High School/McIntyre Imaging
by Steven Stremming
Indianapolis-In Day 2 the underdog Minnesota Golden Gophers upset Penn State's Nittany Lions 70-64 behind New Richland, Minnesota's junior Carlie Wagner's double-double, 26 points and 10 rebounds. Sophomore Kenisha Bell tallied 13 points in support.
Minnesota ran out to a 26-17 first quarter lead by speeding up their offense and somewhat taking Penn State by surprise.
Wagner ended her day on seven of twenty-one shooting from the field including five of twelve beyond the arc and  a perfect seven of seven from the line, 10 rebounds and two assists for26 points.
Bell scored 13 points in support.
Penn State was led by sophomore Teniya Page's 35 points on 11 of 22 shooting from the field, two of nine field goals from three point area, nine of ten from the charity stripe, five rebounds in 40 minutes.
Senior Sierra Moore scored 13 points to go along with 11 rebounds. Sophomore AMari Carter added five assists.
Penn State closed out the Big Ten season winning five of their last six games in the season before today's opening round setback to Minnesota.
Minnesota goes on to play #2 Maryland at 6:30 p.m. Friday at Banker's Life Field House.