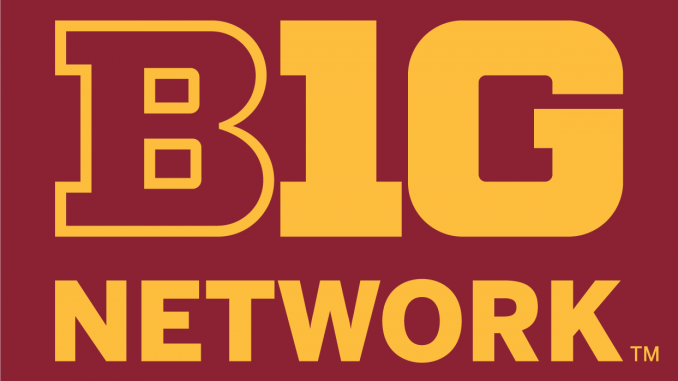 Minnesota Heads to Arizona State for Friday Night Matchup

Credit Source: University of Minnesota Athletics
MINNEAPOLIS –
Minnesota (0-1, 0-0 B1G) looks to earn its first victory of the season with a road game against Arizona State (1-0, 0-0 PAC12) on Friday night in Tempe, Ariz. at Desert Financial Arena. The game will be available via an Arizona State Live Stream on the PAC 12 Plus starting at 8 p.m. CT. Fans can also find the game on KFAN+ with Justin Gaard and Lynnette Sjoquist.
ABOUT THIS GAME
– In 30 games against the PAC-12 the Golden Gophers hold a record of 15-15 with eight of Minnesota's PAC-12 wins coming against Washington State and Colorado.
– Minnesota's matchup with Arizona State is the second between the two programs and is the first since 2019. In the last meeting with the Sun Devils, the Gophers won in Minneapolis by a score of 80-66.
– Three Gophers and two Sun Devils played in the 2019 matchup at Williams Arena. Gadvia Hubbard led all five of those student-athletes with 20 points in the win for the Golden Gophers.
– Head coach Lindsay Whalen, who is in her fourth season as head coach of her alma mater, holds a record of 22-3 against non-conference opponents in the regular season.
GOPHER NOTABLES
– Minnesota's season opener turned out to be the Sara Scalia show against Jacksonville. The Stillwater, Minn., native, dropped a game-high 25 points in the game, the most by a Gopher in a season opener under head coach Lindsay Whalen. Scalia's afternoon was highlighted by her 14 points in the second quarter, the third most points in a second quarter in program history. Scalia also extended her streak of scoring in double figures to 14 games dating back to the 2020-21 season, which is the longest active streak on the team.
– Despite being limited due to foul trouble Kadi Sissoko was still outstanding on the offensive boards in Minnesota's season opener vs. Jacksonville. The redshirt junior grabbed six offensive rebounds, showing why she was a top-five offensive rebounder last season in the Big Ten with an average of 2.95 along with 15th in total rebounding average (6.6).
– Scalia's streak of at least one 3-pointer made was extended to 17 games after her performance against Jacksonville. Her three triples against Jacksonville extended her streak of at least two made to 13 games during that streak. During her 17 game three-point streak she has five games with at least four made and a career-best six vs. Purdue on Jan. 28, 2021.
– Minnesota faces one of the toughest schedules in the country with up to 13 NCAA Tournament teams from last season on the schedule and Minnesota's opponent win percentage (.582 in 2020-21) is the highest among any other schedule in the Big Ten.
– Minnesota recently announced its 2022 signing class on National Signing Day with head coach Lindsay Whalen welcoming in the No. 4 ranked recruiting class in the nation according to Jr. All Stars. Minnesota's four signees include Mara Braun (Wayzata, Minn.), Amaya Battle (Hopkins, Minn.), Mallory Heyer (Chaska, Minn.) and Niamya Holloway (Eden Prairie, Minn.).
– University of Minnesota head women's basketball coach Lindsay Whalen announced on Nov. 1, that sophomore guard Katie Borowicz (Roseau, Minn.) will miss the remainder of the season after undergoing surgery today to repair a non-athletic related injury.
– This season Minnesota returns 12 letterwinners from last year's squad including all five starters from the last game of the season. The Golden Gophers return all 105 starts from last year's team and only lose one student-athlete from last year's roster. Jasmine Powell (14.5 PPG, 4.6 APG), Sara Scalia (14.5 PPG) and Kadi Sissoko (12.6 PPG, 6.6 RPG) all return and will help Minnesota be one of the most dangerous offenses in the Big Ten this season.
– Last season Jasmine Powell was named Second Team All-Big Ten by the league's coaches and Honorable Mention All-Big Ten by the media covering the conference. Meanwhile, Sara Scalia was chosen Honorable Mention All-Big Ten by the coaches and media. In addition, redshirt senior Gadiva Hubbard was tabbed as the school's Sportsmanship Award representative.
BY THE NUMBERS
8 – Gadiva Hubbard needs just eight more threes to tie Destine Pitts (2017-20) and Lindsay Lieser (1999-03) for the fourth-most threes in program history.
11 – Deja Winters scored 11 points in her first career game with the Golden Gophers. The North Carolina A&T transfer made three shots from beyond the arc and had three rebounds in 26 minutes off the bench.
105 – Minnesota brings back all 105 starts from last year's roster that finished 8-13 overall.
1 – While Winters made her first appearance off the bench, Kansas transfer Bailey Helgren made her debut in the starting lineup in the season opener against Jacksonville.
17 – Scalia returns with a streak of at least one 3-pointer made in 17 straight games she played dating back to last season, including 13 games with at least two made.
6 – Six members of the 2021-22 Minnesota roster hail from the Land of 10,000 Lakes with newcomers Bailey Helgren (Edina, Minn.) and Maggie Czinano (Watertown, Minn.) adding to that total this season.
The 51st season of Golden Gopher women's basketball continues on Nov. 14, when the team returns to Williams Arena for a matchup with George Washington. The game is set for a 2 p.m. CT start time and can be streamed on B1G+.