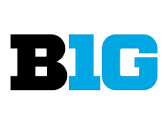 Collins Named Semifinalist for Werner Ladder Naismith Coach of the Year
EVANSTON, Ill. — Northwestern head coach Chris Collins is one of 10 semifinalists for the Werner Ladder Naismith Men's College Coach of the Year as announced Friday by the Atlanta Tipoff Club.
Four finalists for the honor will be announced March 16. Collins is the only coach from the Big Ten Conference included among the 10 semifinalists.
Currently in his fourth season with the Wildcats, Collins has led the team to a school-record 21 wins to date. The team's 10 Big Ten wins are the school's most in conference play since the 1932-33 season and the Wildcats are guaranteed their first winning season in league play since 1967-68.
Northwestern posted five road wins among its conference win total, the second most in program history, including a victory at then-No. 7/5 Wisconsin Feb. 12 that snapped the Badgers' 19-game home winning streak.
In his four seasons at the helm in Evanston, Collins has guided the Wildcats to an increased win total each year.
This year, Collins' squad ranks among the nation's leaders in assist-to-turnover ratio (eighth), fewest turnovers per game (ninth), blocked shots per game (16th), field goal percentage defense (20th) and scoring defense (31st).
Northwestern closes out its regular season Sunday when it hosts 16th-ranked Purdue at Welsh-Ryan Arena.
For more information on the Werner Ladder Naismith Coach of the Year award, visit naismithtrophy.com.
Werner Ladder Naismith Coach of the Year Semifinalists
Chris Collins, Northwestern
Scott Drew, Baylor
Mark Few, Gonzaga
Bob Huggins, West Virginia
Tim Jankovich, SMU
Sean Miller, Arizona
Rick Pitino, Louisville
Bill Self, Kansas
Mike White, Florida,
Jay Wright, Villanova