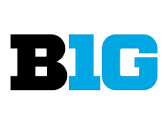 photo by Rick McIntyre, Excel High School Sports/McIntyre Imaging
by Steven Stremming
Indianapolis-Halves are interesting,  when you deal with any kind of sports, whether it be football and or in this case basketball.
Northwestern had played a solid first half, 18 of 38 from the floor, four of five from the line, 22 rebounds and nine assists and six steals. Good enough for a 41-32 half-time lead.
Senior Nia Coffey led the way on 10 of 16 shooting and a charity toss for 21 points. Lauren Douglas adding 11.
Iowa Senior, Big Ten Academic Ally Disterhoft and perennial All-Big Ten selection led Iowa with 11 points and sophomore post player Megan Gustafson added eight.
The second half saw Northwestern jump out to a twelves point lead  at the six minute twenty one second mark of the third quarter 48-34.
From that point Iowa changed up their offense and hit pay dirt as Kathleen Doyle, Alexaka Kastanek and Makenzie Meyer hit Gustafson in the paint with four passes that equaled 12 points and the fourth pass also ended in and one for Gustafson.
Which reduced the lead to three points.
Northwestern would open it back up to five when Coffey banked in a pop up jump shot in the paint.
Iowa was not going away as Disterhoft made a lay-up.
As hard as Iowa tried they could not force a fifth foul on Coffey and Northwestern claimed the victory and move on to the first game Friday afternoon at Banker's Life Field House against Ohio State.