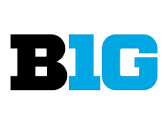 Terps Play Team Ball
INDIANAPOLIS: by Steven Stremming
Many teams throughout the years have a star or two, who have stood out and made themselves and their respective teams a force to be reckoned with.
In Maryland's case, in the past they have too but this year is different and it has shown itself throughout the BiG Ten Women's tournament.
Maryland has been a team and they bend but don't break in crucial times.
Saturday night, that Maryland team showed up once again and dispatched Nebraska 66-53 at Banker's Life Fieldhouse.
Every game in the tournament a different Terp has stood out and have raised their bar, in order to put a W up on the board.
Ieshia Small started the Terps off on Saturday night by hitting numerous jump shots, the momentum then shifted the game to the inside, where Brianna Fraser and Kaila Charles hit key shot after shot to keep the Maryland lead in double digits. For the game, Fraser was six of seven from the floor and six of six from the line and Charles put up 14 shots hitting net five times to go along with her seven rebounds.
But the biggest thorn in Nebraska's side was the over-all play of Eleanna Christinaki who scored fourteen points but tallied a game high 16 rebounds.
Christinaki's unselfish play also was shown in her three assists late in the game.
Channise Lewis led Maryland with a team high five assists.
Nebraska was led by their only double digit scorer, Janay Morton with 15.
Nebraska shot only 31% percent from the floor for the game while the Terps would shot over 44% percent.
Maryland now has a Championship game with Ohio State on the line Sunday night at Banker's Life Fieldhouse.