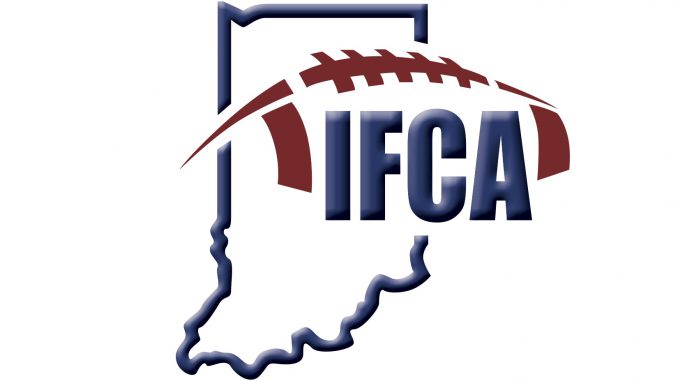 The Decatur Central football program would like to cordially invite you to the first annual Hawk Coaches Clinic which will be hosted at the Links of Heartland Crossing Golf Course clubhouse on the near southside of Indianapolis. This will be one of the first in-person coaches clinics since the pandemic began a year ago, and all precautions will be taken based on local health and safety guidelines. These protocols will limit the number of patrons based on local health and safety guidelines, therefore registration will be on a first come first serve basis.
Admission will cost $30, which also includes a free drink at the cash bar AND a free catered meal in the venue. Admission will be paid at the front door via cash or check. You must pre-register for the event at the link below. Professional Growth Points will also be available to those attending the event. 
The speakers for this event have coached at some of the top programs in the state and combine for a total of 8 state championships to their names, including a former XFL assistant. It is our goal to provide one of the premier professional development opportunities in the area, while also providing the social aspect of the clinic that we all have missed over the past year. 
Once again, you must pre-register for this event at the link below. If you have any questions you may contact Head Coach Kyle Enright (kenright@decaturproud.org) or Assistant Head Coach Max Goodin (mgoodin@decaturproud.org) with anything you need.
(Flyer attached)